WordPress Photo Gallery Plugin
Photo Gallery
Photo Gallery is a fully responsive WordPress photo gallery plugin with advanced functionality. The easy-to-use WP plugin allows adding unlimited number of images to your blog and comes with a list of interactive features and gallery styles. Being fully responsive, the gallery plugin for WordPress enables you to create both desktop and mobile friendly websites. The free photo gallery widget is a great way to showcase your images by combining them into albums. You can create unlimited number of galleries, combine them into albums, and provide descriptions and tags.
Create Fully Responsive WordPress Photo Gallery in Minutes
Gallery Add-ons
WordPress 3.4+ ready
SEO-friendly
Responsive Design and Layout
5 Standard Gallery/Album Views
Watermarking/ Advertising Possibility
Basic Tag Cloud Widget
Image Download
Photo Gallery Slideshow Widget
Photo Gallery Widget
Slideshow/Lightbox Effects
Possibility of Editing/Creating New Themes
10 Pro Gallery/Album Views
Image Commenting
Image Social Sharing
Photo Gallery Tags Cloud Widget
Support / Updates
Number of Sites
Price
Free
1
Only Bug Fixes
Unlimited
Free
Download
Personal$30
15
6 Months
Unlimited Usage on 1 Site
$30
Buy Now
Business$45
15
1 Year
Unlimited Usage on 3 Sites
$45
Buy Now
Developer$60
15
1 Year
Unlimited
$60
Buy Now
You can cancel subscription anytime and use the plugin forever.
$560

$100

/6 month for

ALL 17

plugins Buy Now
There are nine view options in the frontend for the gallery plugin
Thumbnails - Displays images in thumbnails.
Masonry - Displays multiple size image thumbnails.
Mosaic - Displays multiple size image thumbnails within an aligned content area.
Slideshow - Displays galleries in slideshow view.
Image Browser - Displays single images of custom size with a possibility to switch from one to another.
Masonry Album- Displays album thumbnail images in masonry view.
Compact Album - Displays album image thumbnails.
Extended Album -Displays album images with description.
Blog Style - Displays images in a blog style.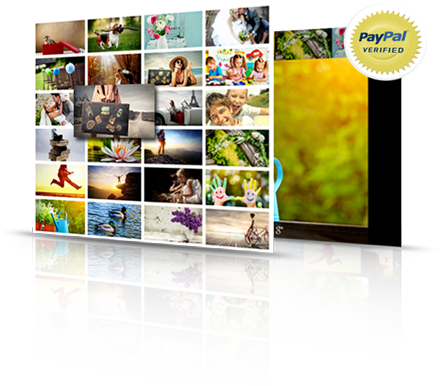 Each of them has a possibility of customization in the shortcode before adding it to the post or page.
Photo Gallery uses its unique File Manager with single-step and easy-to-manage functionality for renaming, uploading, copying, adding and removing images and image directories.
Photo Gallery includes 4 outstanding widgets:
WordPress standard Tag Cloud supporting widget
Photo Gallery Tags Cloud widget for dynamic tag cloud
Photo Gallery Slideshow widget
Photo Gallery Widget for displaying albums and galleries
Download free here
WP Gallery Plugin Features:
Responsive design and layout
9 View Options: Thumbnails, Masonry, Mosaic, Slideshow, Image Browser, Masonry Album, Compact Album, Extended Album, Blog Style
Support for JPG, JPEG, PNG and GIF files
Possibility to edit themes changing sizes and colors for different features
Unlimited number of photos can be added to each gallery
Unlimited number of galleries and albums can be added to each album
Possibility to add single/ multiple galleries into your pages and posts with the help of detailed shortcode; visual shortcodes for an easier management
Separate single-page Gallery and Album management
Extended and compact album display
Possibility of adding captions and tags for each individual image in the gallery
Crop, flip and rotate possibility for the thumbnail images
Specify the number of images to display in a single row in an album
View images as a slide show using shuffle and auto play possibilities
Possibility of adding audio track for the image slideshow
Advertisement/Watermark possibility for images
Possibility to add Captcha to comment box
Possibility of managing image comments (publish/unpublish, delete)
Social sharing possibility with the most popular social networking sites (Facebook, Twitter, Google+)
Possibility of allowing image download straight from the gallery
WordPress Tag cloud support
Photo Gallery Tag Cloud widget for dynamic tag rotation ( image tag cloud and text tag cloud)
Photo Gallery Slideshow widget to display slideshow in a custom location with 15 special effects
Photo Gallery Widget for displaying albums and galleries
NextGen gallery Import to Photo Gallery is an easy setup addon for importing photos and related data from NextGen gallery to Photo Gallery. Download