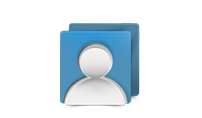 Joomla staff list extension
Spider Contacts
Spider Contacts is a versatile Joomla! extension with extensive capabilities for displaying information about a group of people in a more intelligible, effective, and convenient way. The main feature of Spider Contacts is the possibility to create your own list of distinct contacts with corresponding information, images, and even with a feedback option. The Joomla! directory extension is one of the most user friendly employee and staff listing extensions out there. With a few simple and straight forward steps you can organize you contact list into categories or sub categories, update user profiles in a clean layout.
Support / Updates Period
We provide Support for
One-time Price
Free

Without customizable design
Only Bug Fixes
Free
Download
Personal
6 Months
1 Domain
$20
Buy Now
Business
1 Year
3 Domains
$30
Buy Now
Developer
1 Year
Unlimited Domains
$40
Buy Now
$340

$100

/6 month for

ALL 17

extensions Buy Now
Spider Joomla Contacts Features:
Spider Joomla Contacts has the following features, allowing you to build an excellent contacts list based on each contact's attributes:
Joomla1.5, Joomla 1.7, Joomla 2.5 and Joomla 3.x native extension.
Spider Contacts allows to select the order of your contacts.
It is possible to send a message or feedback to the listed contacts.
Each contact (e.g. staff member) can have his/her own signature.
The contacts can be organized by categories.
Spider Contacts has four options for displaying the contacts:
Full View
Table View
Short View
Single View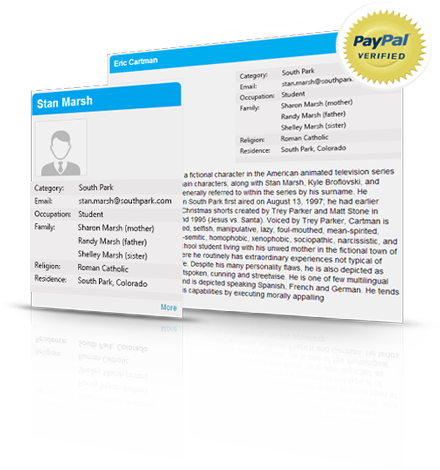 A number of customizations can be made regarding the style and color options. In particular:
Change the background color of Spider Contacts.
Change the parameters background color in Spider Contacts.
Define the width and height of the contact image in Spider Contacts.
Define the width of the borders in Spider Contacts.
Select the style of the borders (solid, double, dashed, dotted, etc.).
Change the number of rows in the table in Spider Contacts.
Change the color of hyperlinks in Spider Contacts.
Change the number of contacts in the row in Spider Contacts.
JED informed us about a security issue. None of our clients had had a problem with it, but we fixed it. Thus, if the version of the Spider Contacts that you use is under v1.3.4, please upgrade it to the last version available as soon as possible.