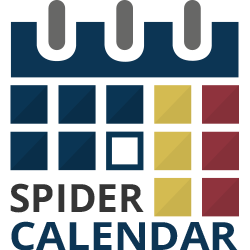 WordPress event calendar plugin
Spider Calendar
This is the best WordPress event Calendar plugin available in WordPress Directory. Our event calendar plugin for WordPress is a highly configurable product which allows you to have multiple organized events. Spider WordPress Event Calendar is an extraordinary user friendly extension packed with all the features you need. Choose different views, themes, colors and fonts, display upcoming events as a list, categorize events. Use the WordPress calendar widget for a variety of purposes from event management to displaying them to visitors of your WordPress website. Create and manage events with ease!
Download Free version with Themes disabled
Download free here
Support / Updates Period
We provide Support for
One-time Price
Personal
6 Months
1 Domain
$20
Buy Now
Business
1 Year
3 Domains
$30
Buy Now
Developer
1 Year
Unlimited Domains
$40
Buy Now
$470

$100

/6 month for

ALL 24

plugins Buy Now
WordPress Event Calendar Features:
100% responsive. Fully compatible with all mobile devices.
You can add unlimited number of calendars and unlimited number of events for each calendar.
The extension can be used both as a plugin and as a widget.
Separate upcoming events widget to display upcoming events in a list. The widget features are customizable.
Possibility to change the colors and match it to the colors of your website.
There are 17 standard themes included in extension package for the plugin and 6 themes for the widget.
Set the width in the widget and in the plugin as well.
With a simple click on the date the events and their descriptions recorded for that day will appear.
Possibility to support events that last more than one day.
Possibility to set the month and the year initially displayed on the calendar (option to display any particular month instead of the current month).
Possibility to create as many calendars as needed. The design of each is configurable.
An option to show multiple calendars in one page.
An option to create events for each calendar separately.
An option to create categories.
Possibility to assign a category for each event, option of having different colors for each category.
Date color, font size and font family in the popup can be changed.
Arrow color and background color in the popup can be changed.
Popup background color can be changed.
Define the height and width of the popup.
Define the number of displayed events in the popup.
Select date style in the popup.
Create events which will not repeat (and use a single time).
Create an event and repeat it by any number of days.
Create an event and repeat it weekly.
Create an event and repeat it monthly.
Create an event and repeat it yearly.
Choose month display format
Change next, previous and current month font size and color
Change current day cell border
Define the main border radius, color and width
There is also an opportunity to change popup window parameters