Joomla Gallery WD Extension
Gallery WD
Joomla! 2.5,3x support
SEO-friendly
Responsive Design and Layout
5 Standard Gallery/Album Views
Watermarking/ Advertising Possibility
Basic Tag Cloud Module
Image Download
Photo Gallery Slideshow Module
Photo Gallery Module
Slideshow/Lightbox Effects
Possibility of Editing/Creating New Themes
7 Pro Gallery/Album Views
Image Commenting
Image Social Sharing
Photo Gallery Tags Cloud Module
Support
Number of Sites
Price
Free
1
Only Bug Fixes
Unlimited
Free
Download
Personal
$30
15
6 Months
Unlimited Usage on 1 Site
$30
Buy Now
Business
$45
15
1 Year
Unlimited Usage on 3 Sites
$45
Buy Now
Developer
$60
15
2 Year
Unlimited
$60
Buy Now
If you already have an account on web-dorado.com, please log in before making a purchase. You can also login using "Login with Facebook" option.
If you do not login before making a purchase, we will automatically generate a user account for you and send the username/password combination to the email address used for the payment.
Joomla! Gallery WD is an advanced gallery extension with responsive design and layout. It allows adding different image galleries and modules to your website's pages. It is possible to create unlimited number of galleries in Gallery WD, which can be added to albums. You can provide tags and description for images in the gallery.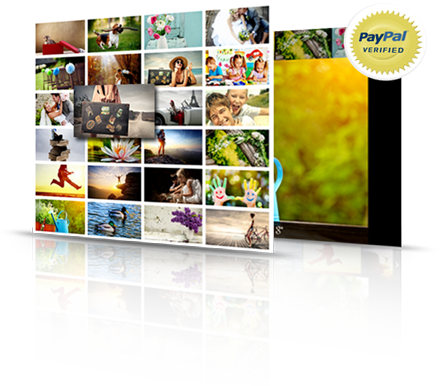 Gallery WD extension has the following features:
Fully responsive layout and design
Gallery views have 7 options:

Thumbnails view. Images are displayed in thumbnails
Masonry. Image thumbnails are displayed in multiple dimensions
Slideshow.  Gallery is displayed in a slideshow
Image Browser. Custom size images of gallery are displayed individually with switching possibility
Compact Album.  Album gallery cover images displayed in thumbnails
Extended Album. Album gallery images are displayed with descriptions.
Blog Style. Gallery images are displayed in blog style.

JPG, JPEG, PNG, GIF file extension support
Editable gallery themes, parameters for different elements
Possibility to add unlimited number of photos in each gallery
Unlimited number of galleries/albums in each album
Shortcode for adding a gallery into pages
Display options of extended and compact album gallery
Management of Gallery/Album/Image roles for different level users
Tags and captions for gallery images
Crop, flip and rotation of thumbnail images in the gallery
Availability to specify the number of gallery album images in a single row
Option to display gallery images in slideshow with shuffle and auto play possibilities
Slideshow gallery with an audio track
Advertisement/Watermark on gallery images
Management of gallery image comments (publish, unpublish, delete)
Captcha code in gallery image comment boxes
Sharing options of gallery for popular social networks (Facebook, Twitter, Google+)
Option to download images from gallery
Gallery WD Tag Cloud module (dynamic image/text tag rotation)
Gallery WD Slideshow module (slideshow with 15 special effects)
Gallery WD module to display galleries and albums
Important : Version 1.2.5 is a "Security Release" and those who use Gallery WD or Gallery WD Lite version under 1.2.5 should upgrade immediately to the latest version!