WordPress random post plugin
Spider Random Post
If you already have an account on web-dorado.com, please log in before making a purchase. You can also login using "Login with Facebook" option.
If you do not login before making a purchase, we will automatically generate a user account for you and send the username/password combination to the email address used for the payment.
Spider Random Post is a small but very smart solution for your WordPress web site. WordPress random post plugin allows you to show posts from a chosen category in a random order in a sidebar. You can display simultaneously as many random posts as you need from a chosen category with chosen effect and delay time.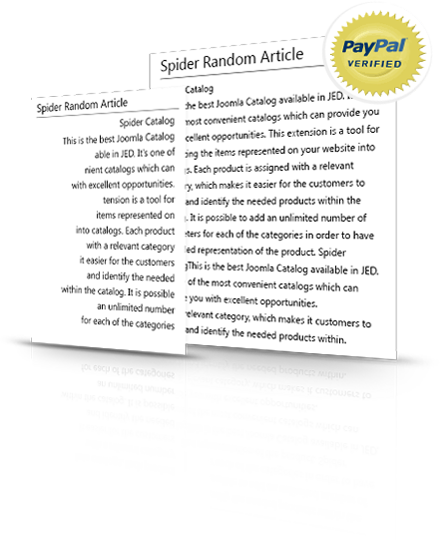 Main features:
WordPres 3.0+
Possibility to customize the number of randomly displayed articles, auto update and updating time
4 different effects for randomly displaying the articles