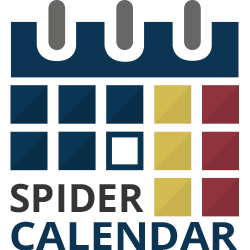 Spider kalender
Stap voor stap handleiding
Stap 5: Het toevoegen van Themes
Op het linker menu te selecteren
Agenda> Agenda Thema's> Voeg een thema.
U kunt alle parameters invullen of de parameters van het thema overnemen van standaardthema's.
Er zijn 17 standaardkalenderthema's. U kunt een van de standaardthema's gebruiken of een nieuwe maken. Als u de parameters van het standaardthema wijzigt, is hier een grote "Resetthema" -knop om de standaardparameters van het thema naar het origineel te resetten.
5.1 Algemene parameters van de WordPress Kalender .
 
5.1.1  Titel. Kies een titel voor het thema.
5.1.2  Standaardthema . Kies het standaardthema.
5.1.3 Breedte . Definieer de breedte.
5.1.4 De eerste dag van de Week. Kies of om de week te beginnen vanaf maandag of van zondag.
5.1.5 Hoofd randkleur. Kies de kleur van de belangrijkste grens.
5.1.6 Hoofd grens straal . Definieer de radius van de belangrijkste grens.
5.1.7 Normale breedte van de rand. Definieer de breedte van de belangrijkste grens.