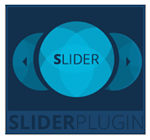 WordPress Slider WD
Stap voor stap handleiding
Stap 6: Het importeren / exporteren Sliders.
Als u van plan bent om de schuiven van de ene site naar de andere kunt u deze functie gebruiken. Zorg ervoor dat u hebt geïnstalleerd Slider WD de bestemmingssite.
Exporteren Slider
Selecteer de Slider u wilt exporteren met behulp van de checkbox en druk op Export button. U kunt kiezen of u de slider overbrengen met beelden en instellingen, of alleen de instellingen van je eigen dia's toe te voegen na afloop.
Importeren Slider
Selecteer het te importeren bestand en druk op Import button. De slider wordt automatisch toegevoegd.