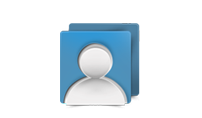 Drupal staff list module
Spinne Kontakte
Wenn Sie bereits über ein Benutzerkonto auf web-dorado.com bitte Anmelden bevor sie einen Kauf. Sie können auch Login mit "Login mit Facebook" -Option.
Wenn Sie nicht vor einem Kauf anmelden, werden wir automatisch ein Benutzerkonto für Sie und senden Sie die Benutzername / Passwort-Kombination, um die E-Mail-Adresse für die Zahlung verwendet.
Spider Contacts is a Drupal module which helps to display organization members' (e.g. employees, faculty members, hospital personnel, and so on) contact information in a more user-friendly and convenient way. It allows you to create and modify separate contact groups with full information of contacts, including descriptions, images, and feedback options.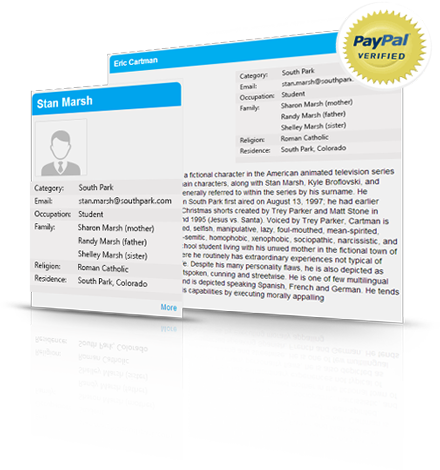 Spider Contacts is ease in use. It supports the possibility of creating contact groups in a few simple steps. You can organize your contacts within various categories. It is an ideal option for creating a communication path with the staff members. The customization possibilities and parameters will help to design the groups in a more desirable manner.
Main Features:
Drupal 6.x, Drupal 7.x native extension.
Contacts ordering possibility based on preferences using drag and drop feature
Sending messages/feedback to selected groups of contacts
Organizing contacts by specified categories
Four options for contact display (full view, table view, short view, and single view)
Drupal Contacts theme is highly customizable, coming with pre-installed customization possibilities regarding the following features:
Background color
Parameters background color
Hyperlink color
Contact number
Contact image width and height
Border width
Border style
Number of rows